Tuesday, March 30, 2010
11:12 PM | Posted by Jeff Schneider
|
Edit Post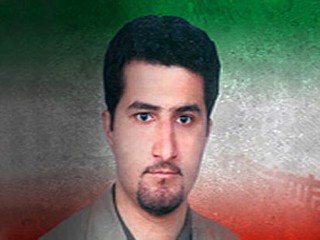 Suspicions confirmed: Shahram Amiri, one of Iran's most important nuclear scientists, defected to the United States last June.

The story broke almost a year ago -- Iranian Foreign Ministry spokesman Ramin Mehmanparast claimed that Saudi Arabia

"has handed over Iran's nuclear scientist

Amiri

to America...he is among 11 jailed Iranians in America"
Now we know that that is untrue, and Iran as
a lot
of egg on their face. Especially after Iranian Foreign Ministry spokesman
Hasan
Qashqavi
maintained that:
"

Amiri's

fate is Saudi Arabia's responsibility."
In a massive coup for the CIA,
Amiri
(as
reported by ABC news
) voluntarily defected to the CIA while on Hajj in 2009, after
a long courtship with the CIA
through intermediaries inside Iran. He has, for the past year...
(more after the break)
...undergone a massive debriefing on Iran's nuclear capabilities and aspirations, and we can only imagine what information he could have supplied the west at this point. Dr.
Amiri
was a member of Iran's Atomic Energy Organization, and,
according to Iranian media
:
"he was an expert on radioactive isotopes for medical uses at

Malek

Ashtar

University, in Tehran."
Malek
Ashtar
University has well documented affiliations with Iran's Revolutionary Guard, and
undoubtedly
, Dr.
Amiri
has been a gold mine of intelligence on Iranian nuclear capabilities and goals.
But Dr.
Amiri
may not be the first high value Iranian defector to the West. In 2005, Iranian Brigadier General
Ali-

Reza

Asgari
of the Revolutionary Guard, former deputy defense minister, and Iranian cabinet member, was pushed out of his posts by the rising President
Ahmadinejad
, who considered him a political rival. In 2007, while on a trip to Turkey, he disappeared.
It appears that the
shadily reported CIA

HUMINT

operation dubbed "the brain drain"
may actually exist, and be showing great results. If so, the operation will serve as a shining example of a regrowth of an active and valuable
HUMINT
initiative
within the Central Intelligence Agency, after years of neglect that began after the Casey directorship of the Agency.
Stay tuned for more -- and expect an apoplectic Iran, especially after
today's other Iran news
.
Labels:
Ali-Reza Asgari
,
CIA
,
Iran
,
Jeff Schneider
,
nuclear weapons
,
Shahram Amiri
Latest Analysis

D&D Contributors
The D&D Vault